Location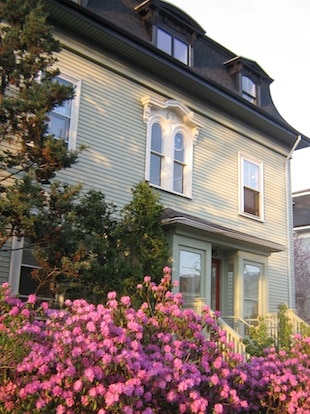 My office is located at:
Cambridge Health Associates
335 Broadway
Cambridge, MA 02139
Near the Central Square stop on the Red line
On the 68, 83, and 91 bus lines
Convenient to Downtown Boston, Storrow Drive, the Mass. Pike and I-93
Click here for Map and Directions to Cambridge Health Associates.
For help with directions, you may also call me at 617-354-2274, or the Cambridge Health Associates front desk at 617-354-8360.
Parking
Parking is available in our private lot, to the right and behind the building.  There are usually spaces available, but the lot does occasionally fill up, so please leave extra time in case you need to find alternate parking.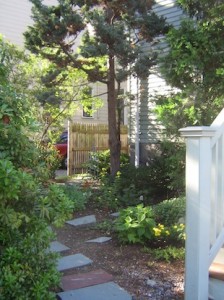 You can also park in the 2-hour parking spots on Broadway, or on side streets if you have a Cambridge permit.
Bicycle racks are located on the sidewalk near the front door.
Hours
Monday 8-2
Tuesday 10-7
Wednesday 10-7
Thursday 4-8
I am sometimes able to arrange appointments outside these hours if needed; please call to inquire.
Insurance & Payment
Coverage of acupuncture varies greatly between health plans, even within the same insurance company. To check your acupuncture benefits, please go to the New Patients page and click on the "Verify Insurance" button. You can enter your insurance information and we will contact you with the details of your coverage.
I currently accept health insurance from the following companies:
Blue Cross/Blue Shield Federal, MIT Traditional, MIT Choice, and most other BCBS plans with acupuncture coverage
Cigna Health Insurance as an in-network provider
United Health Care as an in-network provider
Neighborhood Health Plan as an in-network provider
Harvard Pilgrim Health Care as an in-network provider, including Cambridge Health Alliance employee plans
If you have a different health insurance plan with acupuncture benefits, please talk to me
I will also bill auto insurance for accident-related treatment.
For self-pay clients, payment is due at the time of your appointment, and can be made by check, cash, or credit card. I accept VISA, MasterCard, American Express and Discover.
Acupuncture is an eligible expense for Flexible Spending Accounts and Health Savings Accounts. You can pay with your benefits card, or I will issue you a receipt for reimbursement.
Check here for information on services and rates.
Scheduling & Cancellation
You are welcome to book an appointment online here. (There is also a red scheduling button at the top right of every page on this site.) If you prefer, you can schedule with me by phone (617-354-2274) or email.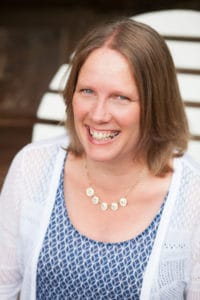 Your appointment time is reserved specifically for you. Please give 24 hours notice if you need to cancel or reschedule.  Appointments that are canceled after this time will be charged the full fee.
If you are late for an appointment, I will do my best to accommodate you within the constraints of my schedule.  We may need to tailor your treatment to fit in the time available.  In some cases, if you are more than 15 minutes late and my schedule is very full, I may not be able to see you.
I do my best to begin all appointments on time.  If I am unavoidably running late it will not affect the length of your treatment.