Hi, I'm Marilyn Yohe, a Licensed Acupuncturist and Herbalist with more than ten years' experience treating acute and chronic health conditions using Chinese medicine.
In my practice, I offer individualized health care strategies that address the underlying causes of your health problems and assist your body in healing itself.
I am dedicated to helping you reach your optimum state of health, energy, and overall well-being.
My specialties include: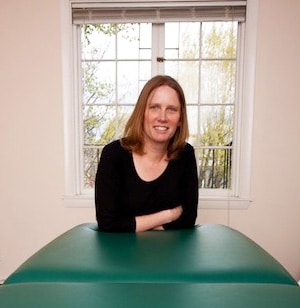 Headache and migraine
Digestive problems
Women's health
Infertility
Neck and back pain
Anxiety and depression
Insomnia
Allergies
Asthma
Fatigue and stress
Chronic pain
Many other conditions treated by acupuncture
Acupuncture is appropriate for serious medical conditions, as well as day-to-day wellness and stress management.  If you're wondering whether acupuncture is a good fit for you, please visit this page: Is This You?
I am always happy to talk with you personally about how I might help you reach your health goals. Please feel free to contact me any time.
I look forward to helping you feel better!

Marilyn Yohe, L.Ac., MAOM
Licensed Acupuncturist
Ready to make an appointment?
Call me at 617-354-2274, or book online below.
Schedule an appointment
I am currently on a partial family leave and working part-time. Colleagues Fannie Koa and Darquin Chiu are available to cover the hours I am not in, and would also be happy to see you!
To schedule, please choose your practitioner, or select "no preference." You will be offered a choice of times to book an appointment.
Thank you!